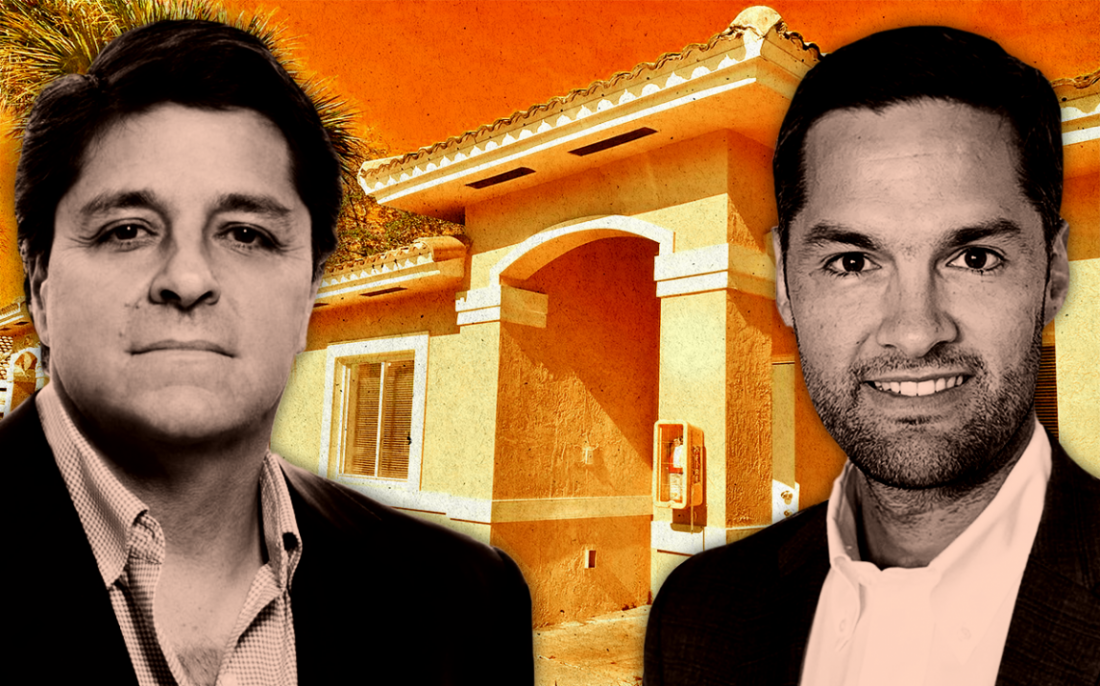 Alta Developers sells Miami-Dade resi portfolio for $22M
Frontal Trust bought 90 condos and 37 single-family homes from Miami-based developer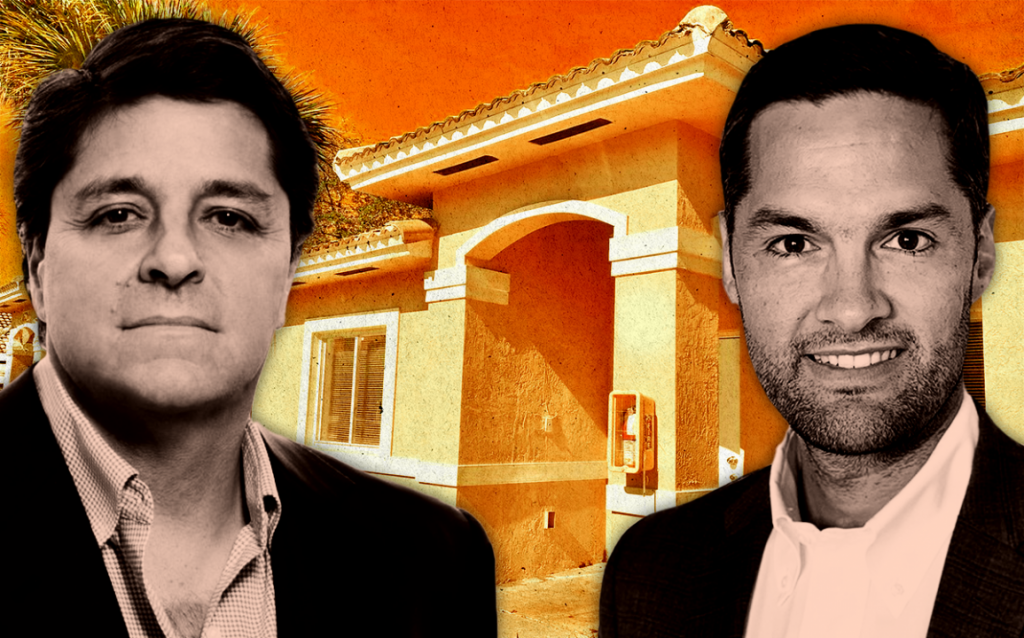 From left: Raimundo Onetto, principal & chief executive officer, Alta Developers and Luis Felipe San Martín, managing partner, Frontal Trust in front of an apartment complex at 13244 Old Biscayne Dr. (LinkedIn/Raimundo Onetto, Frontal Trust, Realtor.com)
A South American real estate investment firm paid $22 million for a Miami-Dade County residential portfolio, underscoring the area's international appeal, as investors continue to bet on the strength of South Florida's housing market.
Frontal Trust Investment Management, based in Santiago, Chile, bought 90 condos and 37 single-family homes, according to a release. The seller is Green Life Investments, an entity linked to Miami-based Alta Developers' CEO Raimundo Onetto, records show.
Frontal Trust Investment Management had over $2.5 billion in assets under management in the U.S. and Latin America as of May, according to the release.
The bulk of the units are in Homestead, including a mix of townhomes, fractured condos and single-family homes.
A Berkadia team led by Brad Williamson and Mitch Sinberg secured $17.5 million in financing for Frontal Trust. Amerant Bank provided the five-year term loan for 99 of the units. According to Berkadia, the remaining $4.5 million was financed through a short-term bridge loan by Green Life Investments.
Most of the properties in the portfolio include 60 condos (of a total of 114) in Old Biscayne Villas Condominiums, at 13244 Old Biscayne Drive in Homestead. Built in 2006, 2007 and 2014, the condos consist of two- and three-bedroom units in 19 garden-style one-story buildings. The acquisition gives Frontal Trust 53 percent ownership and control of the homeowners association, according to the release.
The rest of the properties are scattered throughout the county:
Six three-bedroom condos at Monterey at Malibu Bay, a 125-unit community built in 2005 at 920 Northeast 33rd Terrace in Homestead.
12 three-bedroom townhomes (of a total of 384 units) at Villas at Carmel, at 1490 Northeast 33rd Avenue in Homestead, nestled within the Malibu Bay community.
18 scattered single-family homes and four townhomes in the Homestead neighborhoods of Bluewaters, Leeward, Keygate, Tennessee Estates, Bimini, Riverside and Waterstone. All have three or four-bedrooms.
One three-bedroom townhome in Cutler Bay; one two-bedroom condo in Pinecrest; and one one-bedroom condo in Coral Gables.
22 condos in Venetian Palms and Village at the Falls in Pinecrest.
This is the latest in a series of high-profile real estate deals for Alta Developers. In August, Onetto paid $23 million for a mixed-use site just north of Young Circle in Hollywood.
In July, Alta sold the Pacifica Boynton Beach apartment complex for $92.7 million.
Late last year, Alta Developers paid $17.5 million for 1.5 acres of land in Coral Gables to develop a 215-unit multifamily mixed-use project.
In February, Frontal Trust, along with EverWest Real Estate Investors, sold an industrial-to-office conversion in California for $24 million, which they had bought in 2017 for $17.9 million.