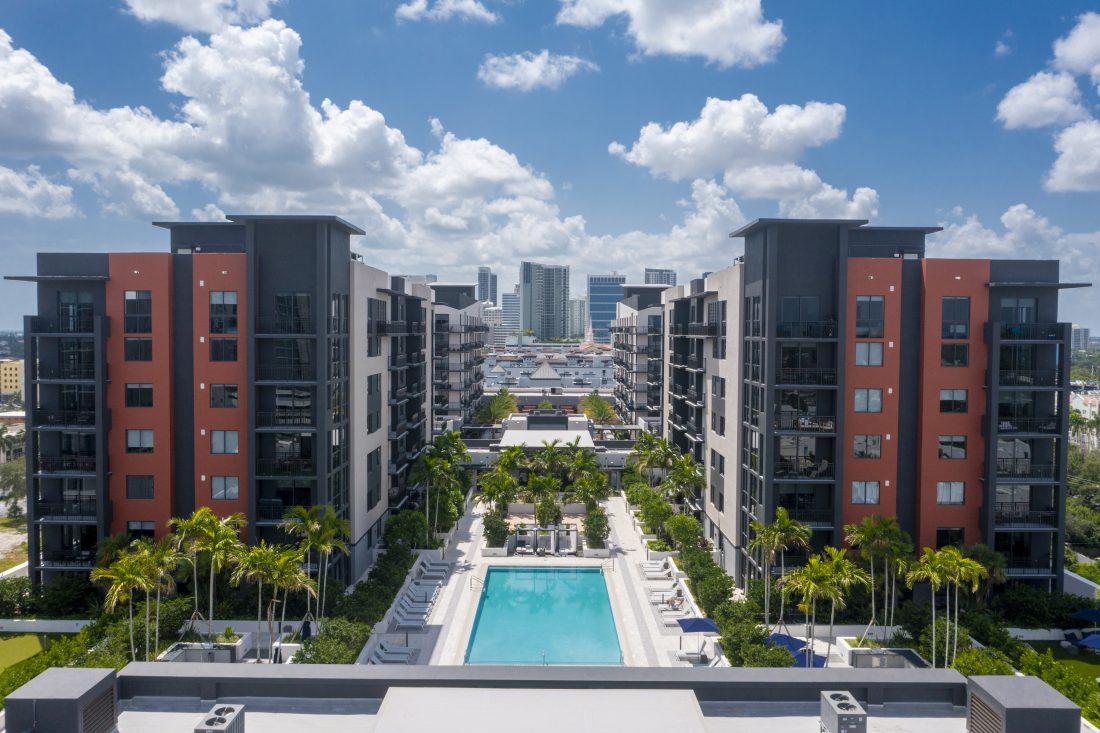 Fort Lauderdale apartment buildings sell for $227M
The Eon Squared apartment buildings in the Flagler Village neighborhood sold for $226.5 million in one of the biggest real estate deals in Fort Lauderdale of 2021.
Alta Flagler Village LLC and Alta Flagler Village Phase II LLC, both part of Miami-based Alta Developers sold the 478 apartments at 421 N.E. Sixth St./Sistrunk Blvd. and 444 N.E. Seventh St. to Hamburg, Germany-based Union Investment. The price equated to $473,849 a unit, a strong valuation that reflects the increase in rents landlords have obtained in Fort Lauderdale.
…