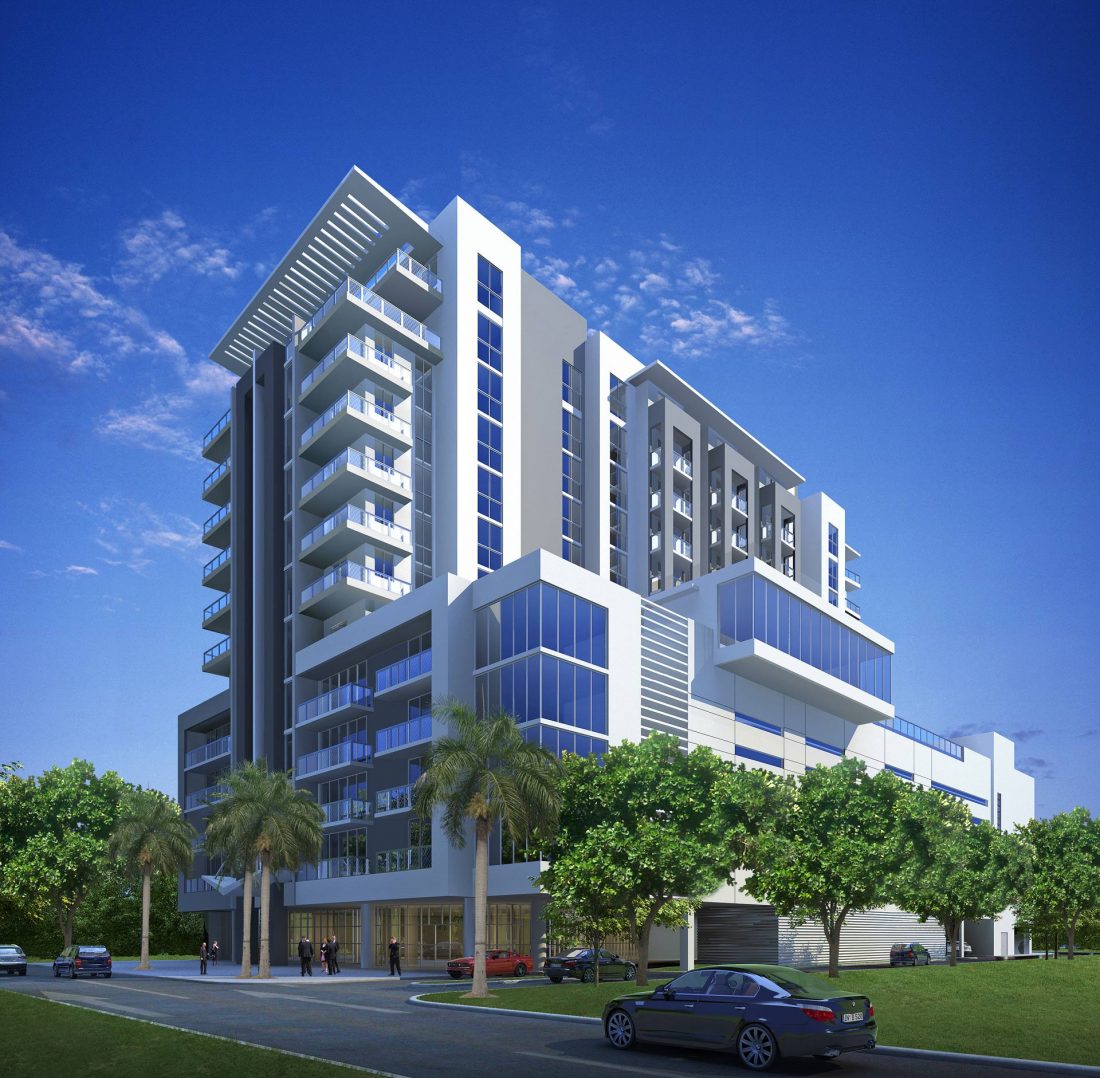 Greystone and ALTA Developers Sell "The Mile" in Miami, FL to Monogram Residential Trust, Inc.
NEW YORK, Dec. 22, 2015 /PRNewswire/ — Greystone, a New York-based real estate development and advisory company, and ALTA Developers, a South Florida-based real estate development firm, jointly announce the sale of The Mile to Monogram Residential Trust, Inc. (NYSE: MORE), an owner, operator and developer of luxury apartment communities in select markets across the United States.
Topped off in July 2015, The Mile's construction is expected to be completed during Q1 2016. Co-developed by Greystone and ALTA over the last two years, The Mile is a 13-story, 120-unit luxury rental community with street-level retail at 3622 S.W. Coral Way, just steps from the prominent Miracle Mile shopping district, the Coral Gables trolley and many of the area's best entertainment, restaurant and cultural destinations.
Designed by architectural firm Behar Font & Partners, The Mile includes a range of high-end amenities for sophisticated residents, including its unique indoor/outdoor social deck, which features a relaxing lounge, lush landscape and both swimming and soaking pools. Overlooking Coral Gables from the 6th floor of the building, the fitness center area evokes a sky deck-like experience, emphasizing the unique architecture and personality of The Mile. Other community amenities include gated parking, controlled electronic access and state-of-the-art in-unit finishes, such as GE stainless steel appliances, white quartz countertops, designer cabinets, expansive balconies and patios, and spacious closets.
"The Mile development represents Greystone's expansion into the Miami multifamily investment market and has allowed us the opportunity to forge new ground, while simultaneously developing solid long-term working relationships for future projects in the region," said Jeffrey Simpson, head of Greystone Development. "We want to thank Henry Pino and ALTA Development for their roles in our growth and for a successful collaboration in creating The Mile."
Henry Pino, partner and co-founder of ALTA Developers, said, "Working alongside Greystone on The Mile has been a fantastic experience, from breaking ground to topping off. We are thrilled with the final design, chic appeal and positive community response to the project overall."
Monogram adds The Mile to its increasing presence in South Florida as part of the Company's ongoing focus on growing its core coastal markets. The Mile closely follows Monogram's acquisition of The Mark in Boca Raton and the opening of SOMA in Miami.
"Monogram continues to expand its high quality, young portfolio with targeted acquisitions in urban coastal markets," said Mark Alfieri, Chief Executive Officer, President and Chief Operating Officer of Monogram. "With its exceptional amenities and prime location in one of Miami's most desirable neighborhoods, The Mile fits our portfolio's standards of luxury, customer service and design. We have enjoyed working with Greystone and ALTA during this exciting time for all of us."
HFF, led by managing directors Jaret Turkell and Jeff Julien along with associate director Maurice Habif, solely represented the Seller in this off-market transaction.
More information on The Mile's amenities and pre-leasing are available at www.themilecoralgables.com.