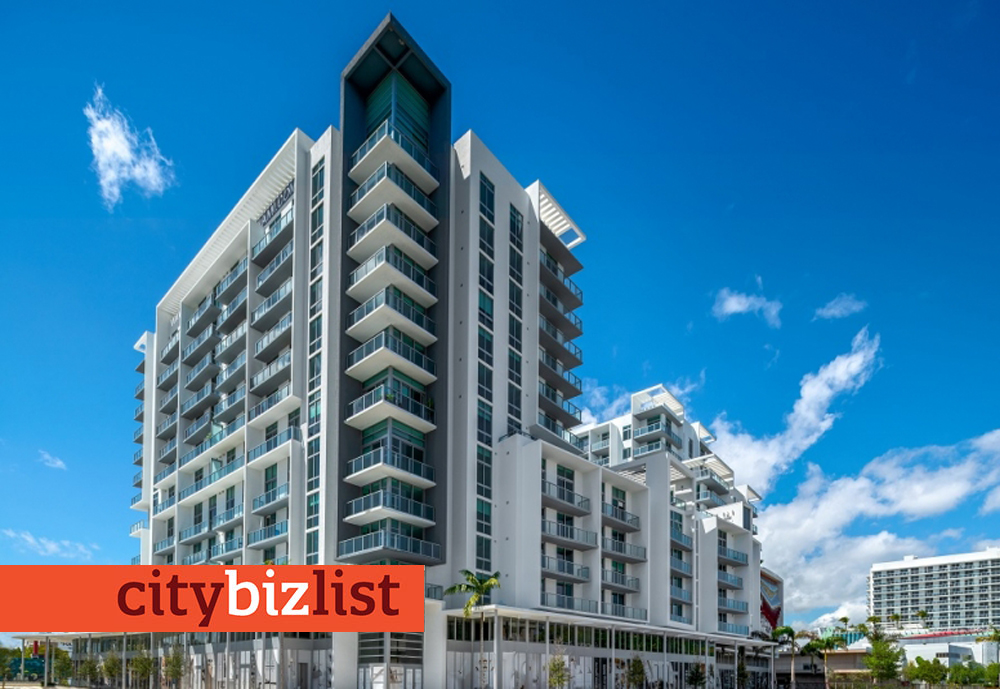 Interlude Home Leases at Quadro Miami Design District – Addressed for Success
Alta Developers, led by Raimundo Onetto, South Florida's innovative real estate development firm, announced today that Interlude Home, a premier fashion-inspired furniture and home décor company is now leasing nearly 4,000 sq. ft. of space in the Design District's newest residential community, Quadro At Miami Design District. The iconic designer showroom will open its first location in South Florida in Miami's fashionable Design District area.
"We are very pleased that Interlude Home chose Quadro to be its first home in Florida," said Raimundo Onetto, Principal & CEO at Alta Developers. "Their fashion-inspired furniture company is a perfect addition to our family of designer retailers at Quadro. Our residents will also enjoy the convenience of having Interlude designers only a few doors away to stylize their residences."
Interlude Home offers timeless yet of-the-moment contemporary designs. Their furniture and accessories are inspired by the world's runways, featuring sleek, sophisticated silhouettes, luxe textures, mixed materials and a honed neutral palette.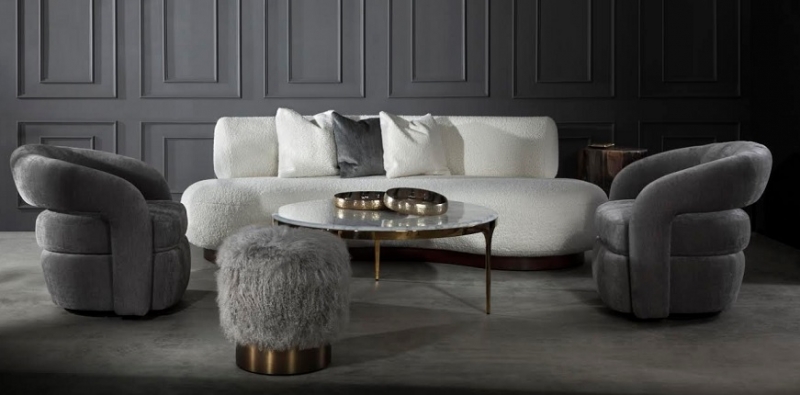 "We are ecstatic to be making a home in South Florida. Quadro truly offers a unique and luxurious area for us to showcase our designer furnishings along with our team of design experts that can offer a dynamic and creative community of homes with the industry's most stylish furnishings and accessories," said Wendy King Philips, Creative Director at Interlude Home. "We believe our new location will fuse into Miami's luxurious culture and most fashionable Design District Neighborhood perfectly."
Miami's Design District is home to several home designer galleries including Porcelanosa, Cosentino, and Morada all of which will complement Interlude Home into Quadro's group of chic retailers located in the famous district's Biscayne Boulevard. Neighboring are also several international fashion boutique shops such as Fendi, BVLGARI, Balenciaga, among various others.
South Florida's leading retail leasing, investment and development firm, The Comras Company, led by Michael Comras, together with Irma Figueroa, Director of Retail Leasing and Sales, are currently managing the retail leasing for Quadro at Miami Design District. For more than two decades, Comras has activated Miami's most vibrant retail areas including the Miami Design District, Wynwood Arts District, Miami Beach and Coconut Grove.
Situated on Biscayne Boulevard and 39th, the transcendent, mixed-use building, Quadro at Miami Design District also provides 198-luxury residential units featuring 22,000 square feet of amenity space and 26,357 square feet of prime retail space. Residences are turn-key ready for immediate purchase starting at $399,000; options include fully furnished units with high- end décor. The two-tower condominium building is a distinct resort-style condominium, which provides buyers the flexibility to purchase units with tenants or place residences into a flexible short-term rental program, all within a central location near Miami's premier Design District.
Residences are exclusively marketed and sold by Fortune Development Sales, and are ready for immediate purchase. Quadro's fully finished units range in size from 762 sq. ft. one-bedrooms up to 1,199 sq. ft. (A/C) for two-bedrooms with terraces.
For retail leasing contact Michael A. Comras at michael@comrascompany.com, (305) 532-0433, or Irma Figueroa, CCIM at irma@comrascompany.com, (954) 471-4605. Additional space is currently available for complementary showrooms, cafés, specialty fitness, as well as fine dining establishments.
Quadro at Miami Design District is located at 3900 Biscayne Blvd., Miami, FL 33137. For additional information visit quadroresidences.com or to make an appointment, call the onsite sales gallery at 305.373.5333. Quadro's team is practicing social distancing and asks that all visitors wear a mask. For visitor's convenience, hand-sanitizing stations are located on the premises. For Quadro's social, visit Facebook, Instagram, YouTube.
About Quadro at Miami Design District
Completed in 2019 and built by Alta Developers, Quadro at Miami Design District provides buyers with turnkey luxury residences. Options range in size from large studios, to one-bedroom residences that range from 762 sq. ft. and two-bedroom residences up to 1,199 sq. ft (air conditioning space). All units have their own spacious balcony and or terrace. Select units have oversized outdoor patios ranging from 86 sq. ft to 898 sq. ft. The 12-story boutique building offers a variety of amenities that coalesce with the urban environment of the Miami Design District and its close proximity to the bay. An expansive amenities deck with a pool, summer kitchen and cabanas provides plenty of spaces for outdoor recreation with panoramic views of Biscayne Bay, while the expansive poolside clubroom, yoga and spinning rooms create a private setting fit for relaxation or spending time with friends and family. Quadro provides owners a unique benefit of placing units into a short-term rental program especially designed for this development. Quadro at Miami Design District is exclusively marketed and sold by Fortune Development Sales, and residences start at $399,000.
About Alta Developers
Alta Developers is a South-Florida based real estate development firm, whose Principal & CEO Raimundo Onetto has been involved in some of the most noteworthy additions to the South Florida real estate landscape, with current projects such as EON Flagler Village, Pacifica Boynton Beach, Quadro at the Miami Design District, Neovita Doral, VESTA at Neovita Doral, and past projects such as One Paraiso, Le Parc at Brickell, Quantum on the Bay, Metropolis at Dadeland, among others. These properties have been ahead of the curve from the start of each project often leading the way for future developments in the areas and neighborhoods they reside in. Through advanced aesthetics and technology, Alta Developers develops with a commitment to environmental sustainability and cultural integrity, ensuring a continued stature as landmark properties in a particular destination. To date, this smart, thorough approach to development has resulted in being ever watchful for future opportunities in emerging neighborhoods throughout Miami, Fort Lauderdale, Boynton Beach, and beyond. To date, Alta continues to curate and design new developments in key markets – a few of them include Pinecrest Views, Alta 9600, EON Flagler Village Phase II, and 250 Bird.
About The Comras Company
The Comras Company of Florida, Inc. is a leading, boutique real estate firm providing retail leasing, asset sales, consulting and development advisory services throughout South Florida. The firm specializes in urban and suburban markets and offers services that include strategic planning, design consultation, market analysis, agency leasing, tenant representation, site identification, site acquisition, and disposition. Over the past twenty-seven years, the Company's Team has become one of South Florida's most recognized names in retail leasing and development. Based in Miami Beach, The Comras Company is known for representing some of the most iconic projects and tenants throughout Miami-Dade, Broward, and Palm Beach Counties. Tenants represented by or located in a company development, include Apple, Nike, Sephora, Capital One Bank, and a variety of boutiques, chef driven restaurants and entertainment venues. The company's experience, as both retail developers and third-party consultants, provides The Comras Company's team with the experience and insights that directly accrue to its clients benefit. Whether leasing urban infill development with high pedestrian traffic, a mixed-use project, or suburban land development, The Comras Company is uniquely equipped to fulfill its client's needs. For more information, visit www.comrascompany.com.
Fortune Development Sales
Fortune Development Sales is the premier, exclusive on-site sales and marketing representative for third-party development projects in South Florida, having represented more than 80 of South Florida's most successful projects. Led by visionary founder Edgardo Defortuna, Fortune has 18 offices around the world, with nearly 1,000 associates and a worldwide brokerage network, reaching prospective buyers from South Florida to Buenos Aires, Hong Kong to São Paulo, and Manhattan to Paris. Fortune Development Sales is an affiliate of Fortune International Group, a recognized leader in development, sales, and marketing since 1983. The company's current development portfolio includes many of the most prominent residential properties in South Florida including Jade Signature, The Ritz-Carlton Residences, Sunny Isles, Auberge Beach Residences & Spa Fort Lauderdale, and Hyde Resort & Residences Hollywood. www.fortuneintlgroup.com.