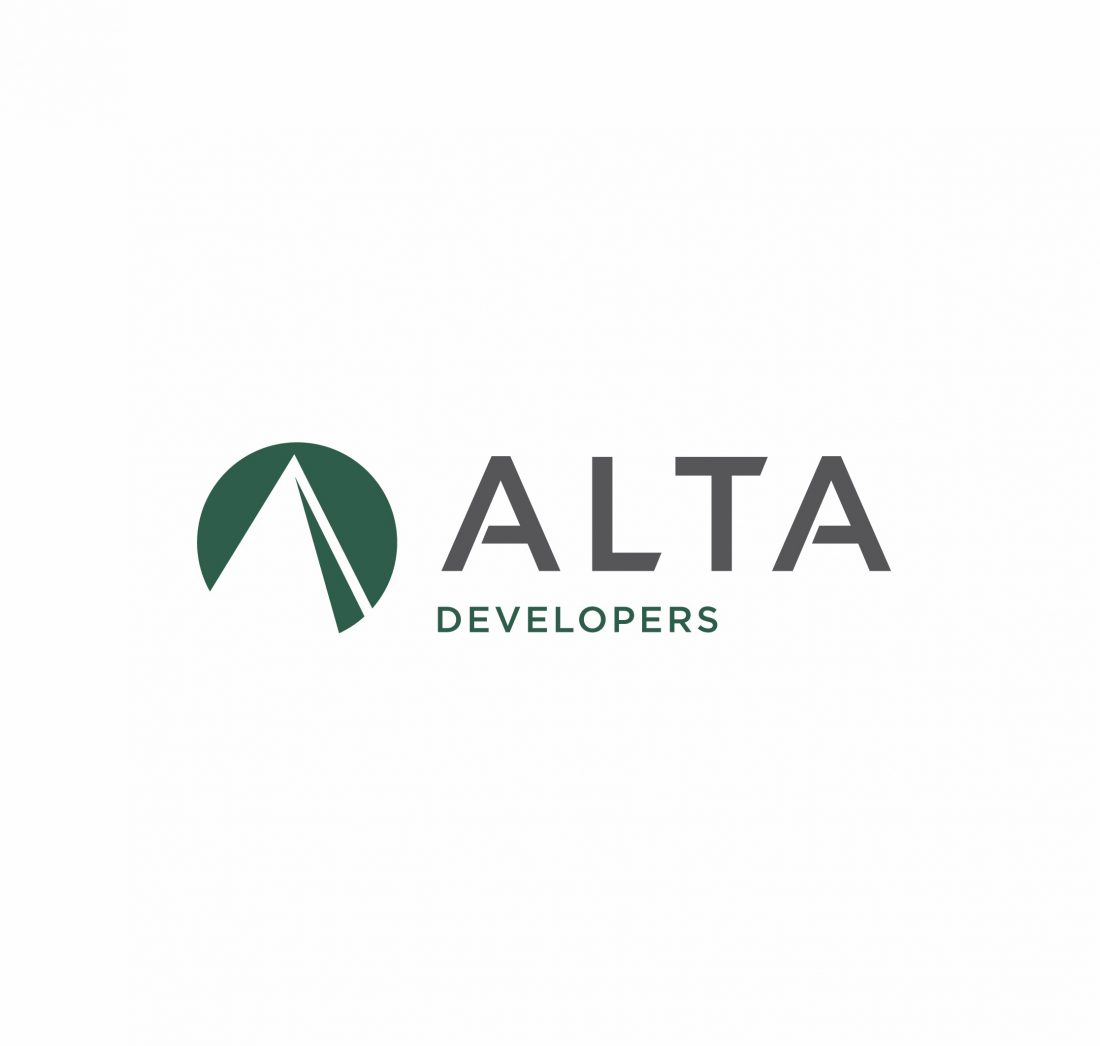 Developing In Miami's Ever Changing Urban Landscape With Raimundo Onetto of Alta Developers
With over 30 years of development experience and having developed more than 3,500 units in the South Florida market, Raimundo Onetto of Alta Developers has been a driving force in the region's massive transformation. Onetto has been involved in some of the most impactful projects in Miami's hottest neighborhoods such as One Paraiso, Le Parc at Brickell, 900 Biscayne, Quantum on the Bay, etc. Now, Onetto has turned his attention to the fast-growing hotspot Miami Design District, where he recently completed and launched sales of Quadro at the Miami Design District. The two-tower, 198-unit project is the newest addition to the city's trendsetting creative hub and is only a short walking distance to many premier attractions in the fashionable Design District.
Despite the COVID-19 pandemic, Onetto has been able to keep the gas pedal down on sales at Quadro and was able to welcome us to the site for an exclusive tour of the newly completed project. When walking the building with Onetto, his hands-on approach to the design and development becomes evident from the building's layout to the design and finishes of the units. After the tour we were able to catch-up with Onetto to find out more about how he got involved in development and where Miami real estate is heading:
PROFILE: How did you get into real estate development? What is your background?
Raimundo Onetto: I'm an architect by trade. I actually began my career as the Founder & Partner of Archiplan, a global architecture, design & planning firm in Chile. I also founded a development company in Chile, called Exxacon, a Chilean-Spanish real estate development company that started with projects in Chile and Spain. In 2002, I came to Miami with my family, and partnered with Terra International to introduce Archiplan USA and we became Terra Group.
PROFILE: Did you have any mentors that helped shape your life or career?
RO: Not necessarily. I just know that since high school I dreamt about becoming an architect. In college/university I was even more drawn to architecture, creating spaces and becoming a professional architect. I made my dream come true and through the years I became intricately involved in the entire development and creation process.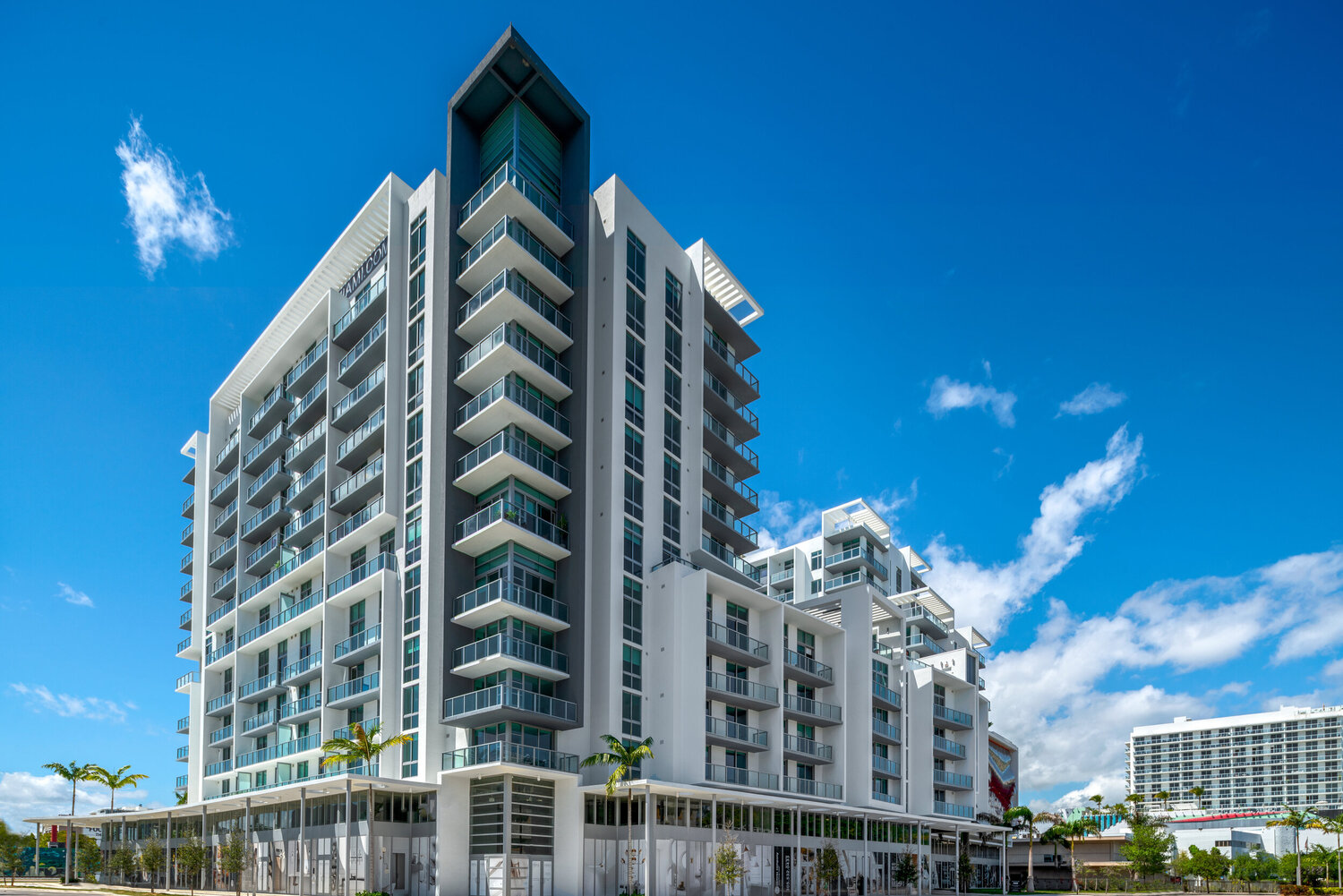 PROFILE: You mentioned that your background is as an architect, when and why did you take on the developer role? 
RO: I had been an architect but I was always deeply involved in the development process and worked closely with the different developers of Chile throughout all the phases of projects and since I was so close to these projects through all of their stages, the next natural fit for me was to become a developer myself. It was a seamless transition.
PROFILE: As a developer where do you draw your inspiration from?
RO: Back in 1987 when I completed plans for my first building in Santiago, that only fueled my passion to do more and to plan for more projects and developments that would create impacts in cities. This project ultimately fueled my desire to go beyond planning and designing buildings in Chile.
PROFILE: When did you start building and investing in Miami? What was the attraction to the area? 
RO: In 2001, I began really studying the different markets and identifying where the opportunities existed in Miami. A year later, in 2002 we created Terra Archiplan with Pedro Martin and his son David. We analyzed different areas and carefully watched market demands and behavior of buyers. We began developing in the core areas of the city. Our first development together was located in the Dadeland area building out Metropolis, and then went to downtown Miami, and then west to Doral.
PROFILE: When did you acquire the land for Quadro? How did Miami Design District look at that time? 
RO: Alta Developers acquired the land where Quadro sits in the Miami Design District six years ago, in 2014. The Miami Design District at the time was just starting to take off. They had created pedestrian walkways, they brought in a new group of restaurants, luxury condominiums, and new retail stores with renowned brand names, including Tom Ford, Pucci, Berluti and Fendi.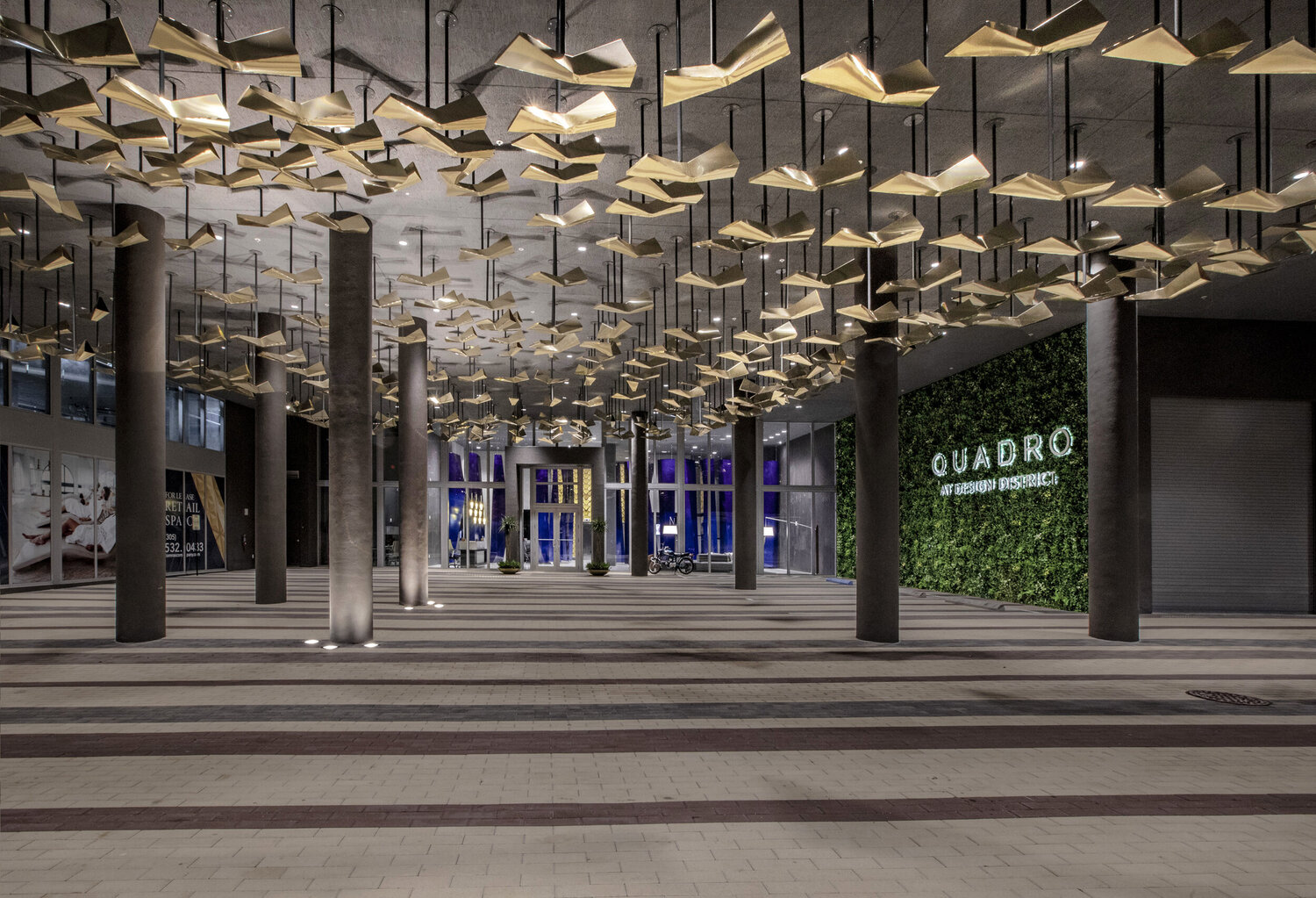 PROFILE: Where did the concept for Quadro come from? Tell us about the design. 
RO: Designed by Behar Font & Partners, the two-tower 12-story, urban resort-style condominium building offers just 198 residences that are truly imaginative. While the entire premise is adorned with more than 542 site-specific works of contemporary art created by Francisco Del Rio of ART with DNA, Quadro offers fully- furnished, art-infused residences that are located at the cross sections of Miami's premier fashion districts, where names like Gucci, B&B Italia and the de la Cruz Collection can be found. Quadro, was also designed as a distinct condominium asset since it offers high-end turn-key residences with resort-style amenities at compelling price points in the Design District. These residences provide complete flexibility for permanent residents, the seasonal snowbird and the vacationing short-term guests. At Quadro, buyers also have the flexibility to purchase units with tenants or place units into a short-term rental program, all within a central location near Miami's premier attractions.
PROFILE: Why did you guys wait until the building was completed to launch sales?
RO: Our mission is to build sustainable communities and integrate them into the destinations and districts they reside in. Our plan was to build Quadros' residences as condominium homes and in 2019, the City of Miami modified code regulations offerings short-term rentals within the district and that was when we began looking at ways in which we could capitalize on market opportunities this modification presented for us as well as prospects. We identified the demands of the market were changing so that was when we permitted for condominiums documents, which some renters are currently benefitting from today.
PROFILE: How have sales been? Where are your buyers coming from? 
RO: We launched sales in late February and began accepting reservations. Shortly thereafter in March, Covid hit and we had to halt in-person tours as well as cancel the official sales launch event we had planned. Sales and interest continue coming. We are seeing that there is tremendous interest but serious foreign buyers want to wait until they can travel to Miami to sign contracts, which we expect to see soon. Currently, we are in the process of converting reservations into contracts. We are also seeing that several buyer inquiries that want to come to Miami have been coming in from across Central and Latin America, including Mexico, Brazil, Colombia, Ecuador, Chile, Argentina and Peru.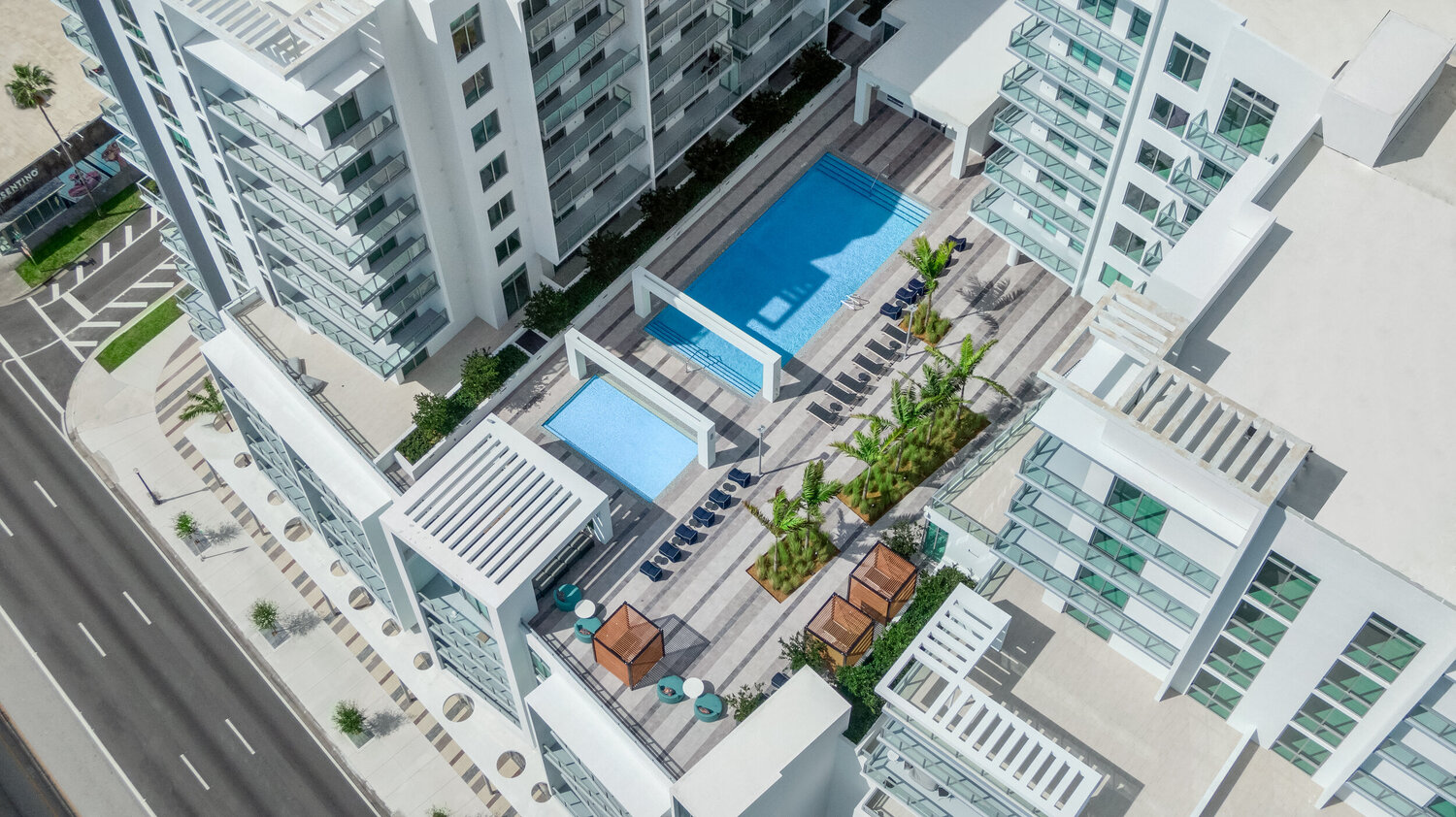 PROFILE: What did you guys do during the COVID-19 shut down to keep sales moving forward? (Drive through closings, virtual tours, etc.)
RO: Like many, we had to adapt our efforts and shift the selling process to a virtual one. This resulted in a number of virtual presentations, live and recorded virtual tours via Zoom, FaceTime, or WhatsApp, and several webinars and live interviews, both with brokers and buyers. We now have most of our model residences available for 360 virtual tours, which can be viewed at any time through a link, where prospects virtually walk through a residence just as they would in a physical tour, with the added flexibility of them being self- guided and easily accessible. Additionally, when Stay Home orders were lifted, we did begin booking private appointments and tours with implemented social distancing and health practices in place. Earlier in July, we began setting appointments for those that made reservations to sign contracts. In some cases, we have had some contracts being signed through e-documents.
PROFILE: Tell us about the short-term rental program? 
RO: The two-tower, resort-style condominium building with 198 residences also provides buyers the flexibility to purchase units with tenants or place units into a short-term rental program, which provides immediate long-term opportunities for buyers that cannot move upon purchase, or that simply want to have a home in Miami on a seasonal basis. We have seen some owners prefer to manage their own short term rentals, and others that choose to place units into the Nomada destination residences program.
The first benefit, is the immediate opportunities residences present with the rental program available to them. The other immediate benefit is that they are turn-key and move-in ready now. They also enjoy the amazingly styled spaces, unique amenities and a prime location, which is steps away from the Miami Design District, Wynwood, Downtown Miami, and only a short drive to Miami Beach and Miami's International Airport. Quadro truly provides an exclusive lifestyle destination that is in walking distance to shop, dine or enjoy the outdoors.
PROFILE: When a buyer closes on their unit and you turn over the keys, what are some of the features that will stand out to them as an owner at Quadro?
RO: The boutique building boasts an expansive amenities deck with a pool, summer kitchen and cabanas, all of which provide ample space for outdoor recreation with breathtaking panoramic views of the city and Biscayne Bay in the Miami Design District. The sprawling poolside club room, yoga and spinning rooms create a private setting fit for relaxation or spending time with loved ones. Advanced home technology in each residence includes NEST smart home thermostats as well as a Latch Bluetooth keyless entry system with cameras that offer complete control through a homeowner's mobile phone. Quadro also features electric car charging stations and a state-of-the-art pet washing facility.
PROFILE: Where do you see the future of Miami development? What does Miami lack?
RO: I see most developments happening in areas that are already very concentrated like Downtown Miami, Dadeland, Coral Gables and I think we will continue to see those areas expand outward.
I think Miami lacks impactful projects like Brickell City Centre and that has a global appeal and that are synonymous with world-renowned names. I feel projects like that will make big impacts much like they do in big cities across the globe. Internationally recognized brands, make cities more appealing like the Miami Design District has done.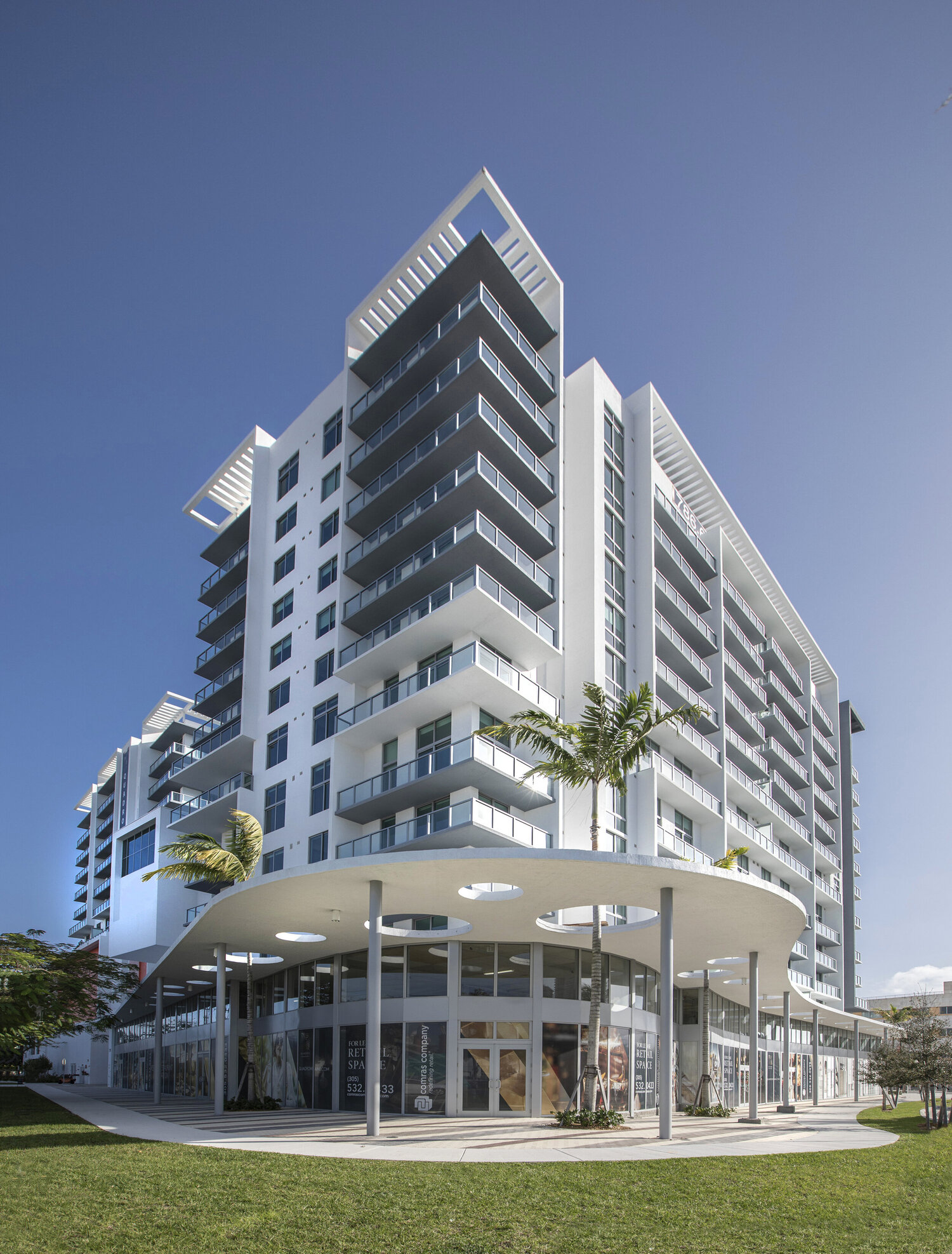 PROFILE: Do you have anything else in the pipeline? 
RO: Yes, we have several projects in the pipeline throughout South Florida, including:
Phase 2 EON Flagler Village

250 Bird Road

Pinecrest Views

6075 Sunset Drive

Vesta at Neovita Doral
About Raimundo Onetto:
Onetto has 30 years of development experience, bringing more than 3,500 units to the South Florida market. Onetto has been involved in some of the most noteworthy additions to the South Florida real estate landscape, including One Paraiso, Le Parc at Brickell, 900 Biscayne, Quantum on the Bay, Metropolis at Dadeland, among others. Onetto and his innovative team at Alta Developers are the masterminds behind some of the South Florida's most highly acclaimed projects including the recently completed Quadro at the Miami Design District, EON Flagler Village, Pacifica Boynton Beach and Neovita Doral. Onetto prides himself on being very hands on with all of Alta's projects and their design stages, which gives their products a truly competitive edge.
About Alta Developers:
Alta Developers is a South-Florida based real estate development firm, whose Principal & CEO Raimundo Onetto has been involved in some of the most noteworthy additions to the South Florida real estate landscape, with current projects such as EON Flagler Village, Pacifica Boynton Beach, Quadro at the Miami Design District, Neovita Doral, Vesta at Neovita Doral, and past projects such as One Paraiso, Le Parc at Brickell, Quantum on the Bay, Metropolis at Dadeland, among others. These properties have been ahead of the curve from the start of each project often leading the way for future development in the areas and neighborhoods they occupy. Through advanced aesthetics and technology, Alta Developers develop with a commitment to environmental sustainability and cultural integrity, ensuring a continued stature as landmark properties in a particular destination. To date, this smart, thorough approach to development has lead the way to pursue future opportunities in emerging neighborhoods throughout Miami, Fort Lauderdale, Boynton Beach, and beyond. Alta is continuing to curate and design new developments in key markets, including, Pinecrest Views, Alta 9600, EON Flagler Village Phase II, and 250 Bird as well as 1400 Biscayne.