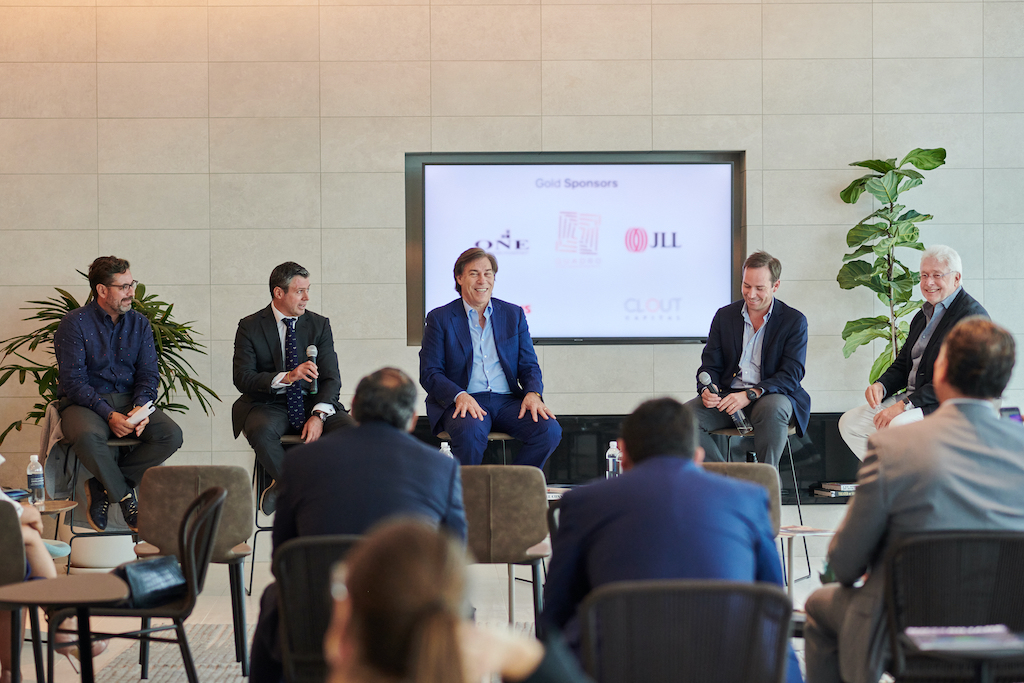 REB+ Summit Miami Was A Success At Quadro Miami Design District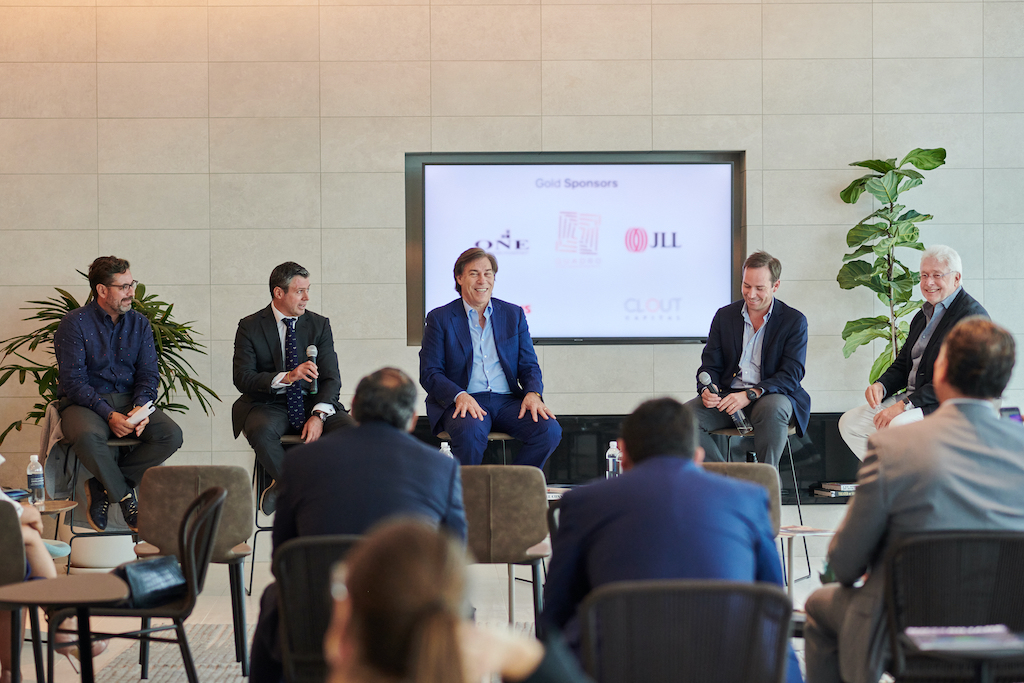 Recently Quadro Miami Design District hosted a business summit to help reinvigorate business relationships in Miami, FL. The Miami real estate market has shown incredible recovery from the pandemic thanks to incentives and the immediate response from the government to accelerate the implementation of vaccines as a way of reopening business. There has also been a major influx of people and businesses moving to Miami due to these incentives as well as the attractive model of taxes and the "fun in the sun" lifestyle of the city.
Along with B2B Media and Immobiliere Magazine, Quadro used a blended format to host the conference, with the panels being held in-person at the Quadro Design District and streamed on Facebook Live for online viewers. The summit was comprised of three different panels: "America Grows – Real Estate Investments in the United States", "Restructuring the Post-Covid Financial Markets", and "What's Next for the Cities – Building a Better Future for the New Generations".
"Nobody expected the market to be so resilient," remarked Javier Lluch of Element Development during one of the panels. "The state with the pandemic was a bit critical and it was expected to go down, however, the growth we've seen in the last 12 months has been significant."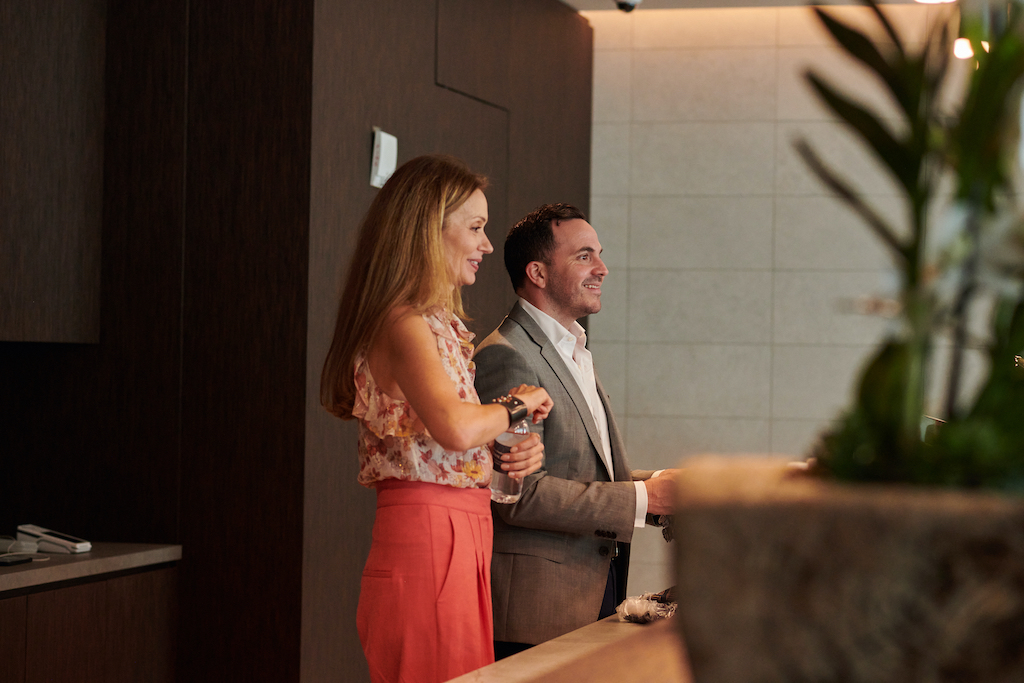 "In Miami, we have always been favored by immigration and influence from Latin America, however in the last year, the need for housing multiplied instead of stopping. The reduction in the state tax of 10% or 15% is one of the factors that occurred to make Miami more successful," Edgardo de Fortuna of Fortune International Group said during the second panel.
The Summit was a major success and allowed Miami business people and beyond a chance to network with some of the best of the best in real estate development. Opening remarks were given by Guillermo Almazo, CEO & Publisher of Immobiliere, and other notable panelists included: Edgardo de Fortuna of Fortune International Group, Pedro Azcué of JLL Mexico, Ignacio Montes of Alta Developers, Jeronimo Hirschfeld of ONE Real Estate Investment, Nitza Soledad Pérez of Miami & Latin America CGTN America, Jean-Paul Farah of Ritch Mueller, Federico Cerdas of Skyhaus & COBRA Development Fund, Rhiannon Jacobsen of USGBC and Robert Barcelo of Port Everglades.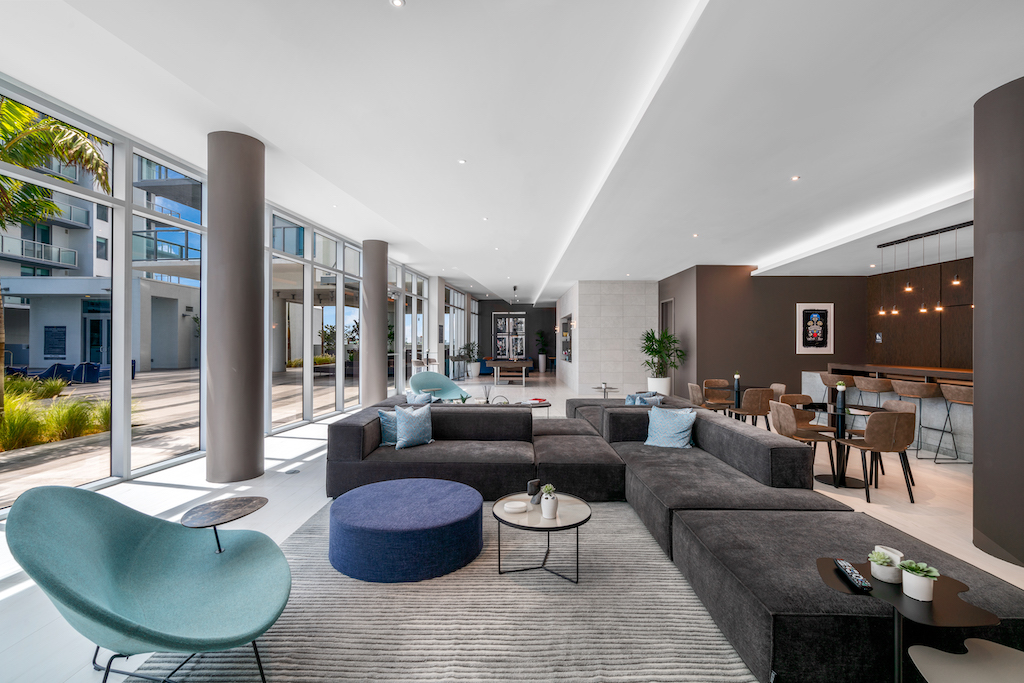 Quadro Miami Design District Summit Location
About Quadro Miami Design District:
Completed in 2019 and built by Alta Developers, Quadro Miami Design District offers turn-key luxury residences with the option to OWN. LIVE. SHARE. The fully finished residences are optimized for short-term use, whether it's for weekly, monthly, seasonal, or long-term stays. Additionally, owners have the option to purchase a unit occupied by a long-term tenant. Six interior design packages with hand-selected accessories and furniture packages are also available.
Studios, one-bedroom, and two-bedroom residences range from 548 to 1,280 sq. ft., all with spacious balconies and/or terraces. Select units have oversized outdoor patios up to 1,302 sq. ft. The 12-story boutique building, architecturally designed by Behar Font & Partners and filled with over 500 works of custom art by Art With DNA, boasts walkability to shopping and dining in the internationally renowned Miami Design District with its designer boutiques and galleries, which are all only minutes from Wynwood, Miami Beach, and the airport. The expansive amenities deck with a pool, summer kitchen, and cabanas provides plenty of space for outdoor recreation with panoramic views of Biscayne Bay, while the spacious poolside clubroom, yoga, and spinning rooms create a private setting fit for relaxation or spending time with friends and family. Residences start in the $400,000's.